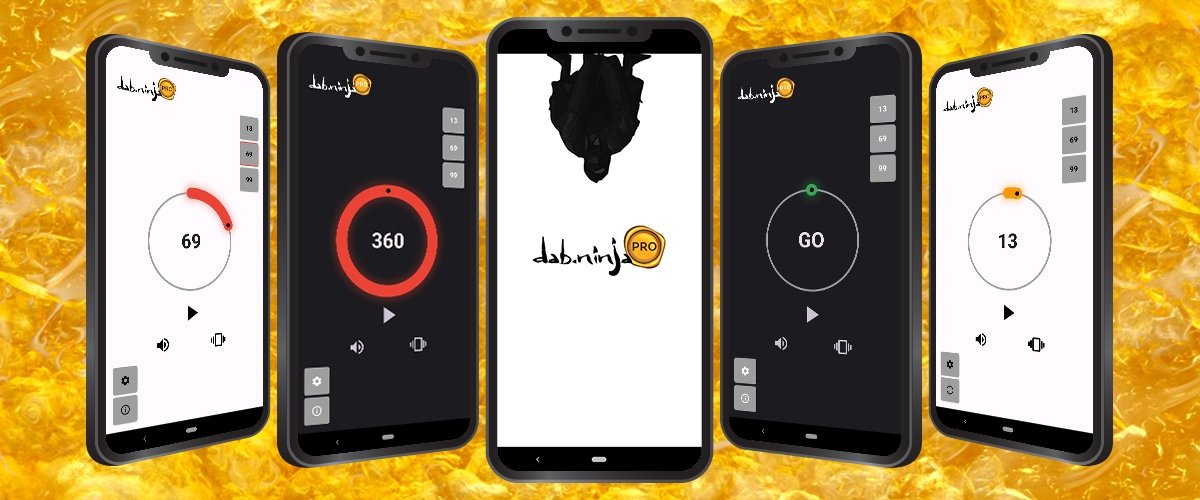 FREE dab.ninja web app
Features:
Tone Selection
Audible "Beep" notification
Screen stays on & dims during countdown
Preset Programs
Simple touch/tap operation
Tablet friendly minimal design
5+ years in the making, the dab.ninja countdown dab timer app is finally here! No more hassles with those absolute trash stock timers, step your sessions up with REAL NINJA POWER for less than the cost of a dab.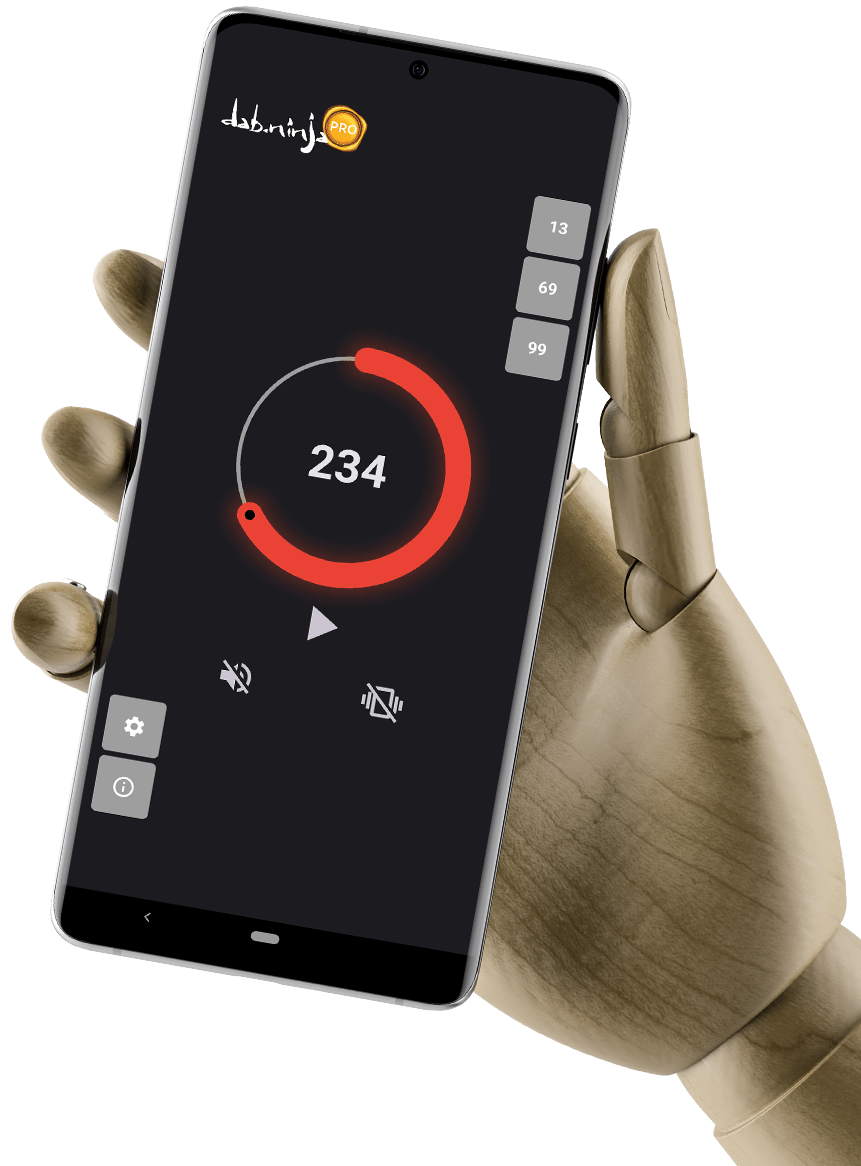 web app
Warrior Level Support
---
No downloads required
Audible "beep" notification
Browser friendly minimal design
Distraction Tool for bamboozling
android | iOS
Shogun Level Support
---
FREE app/play store download
Simple touch/tap operation
Audible "beep" notification
Tablet friendly minimal design
Custom program times
No special permissions required
PRO android | iOS
Dragon Level Support
---
No Ads!
Dark Mode
Vibrate Control
Tone Selection
More Max Time
Extra Preset Program
Color Selection
app/play store download
is your perfect session companion
Easily unlock the true flavors and powerful effects of your concentrates with perfect temperature controlled dabs, every single time.
With the stylish, free, easy to use timer wheel on screen, drag out the time you need, hit play, and wait for the beep!
Great for board games, cooking, brushing your teeth, and other precision tasks faced by the modern ninja.
"Tired of uneven dabs? Say goodbye to subpar sessions with the dab.ninja countdown timer. Designed specifically for concentrate enthusiasts, this is the ultimate tool for achieving perfectly timed, low-temp dabs. With its simple, easy-to-use interface, you'll be dominating your sessions in no time. Don't settle for mediocre dabs, elevate your game with the dab.ninja countdown dab timer."

– Chat GPT
dab timer, countdown timer, board game timer, seconds timer, short timer, custom timer, toothbrush timer, cooking timer, precision timer, responsive timer, timer app, web timer, browser timer, free timer,