If you use a torch, use a timer
dab.ninja is your perfect session companion
Unlock the vast array of flavors and powerful effects of your concentrates
with perfect temperature controlled dabs, every single time.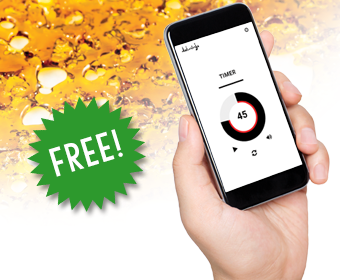 With the stylish, free, easy to use timer wheel on screen, drag out the time you need, hit play, and wait for the beep!
Great for board games, cooking, brushing your teeth, and other precision tasks for the modern ninja.
Features:
– simple touch/tap operation
– audible "beep" notification
– tablet friendly minimal design
– custom preset timer options
– screen stays on for countdown
– no special permissions required
How to use the dab.ninja Countdown Timer App
Specifically designed for concentrate sessions, the dab.ninja timer is a quick, simple, and hyper effective way to get perfectly timed low-temp dabs, every single time.
Prepare Yourself
– Get the app or browser version open on your mobile device
– Slide the timer wheel out to your required countdown time
Hot stuff, comin' through
– Torch your element until visual confirmation of heat appears
– Hit PLAY on the dab.ninja countdown timer app
It just beeped at me
– At the tone, apply your concentrate to the element
– Use the applicable carb-cap/dome for maximized low-temp vapor